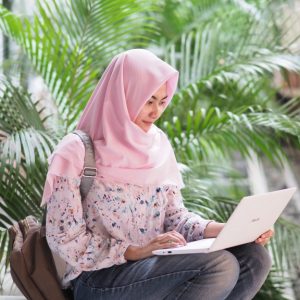 Our Undergraduate Program in Development Economics is one of the Study Program in the Faculty of Economics and Business, specializing in the economic development studies in developing countries, for the past, current, and future development. The main topics delivered will lead students to find a solution for various problems in economic development, including the factors hampering the development process in the developing countries compared to the developed countries.
Our Program has a significant role in the decision or policymaking process in a private company, governmental sector, State-Owned Enterprises, or even the banking sector. Students will receive in-depth knowledge on human resource and institutional topics, business economy, monetary and international economics, as well as development planning. The Program is designed to prepare graduates with high adaptability to the dynamic labor market both in the private and public sectors.
VISION:
Becoming a high-performing and sustainable Development Economics Study Program at the national and international levels based on the noble values ​​of national culture
MISSION:
Organizing quality education and teaching at undergraduate (S1) degrees in the field of Development Economics, both scientific and applied to produce graduates who are competent and able to contribute at national and international levels.

Organizing quality research that can be published in national and international journals and is beneficial for scientific development and community life based on scientific ethics.

Organizing quality community service activities and oriented towards community empowerment efforts on the basis of the implementation and development of the Development Economy.
INTENDED LEARNING OUTCOME (ILO):
DESP has seven ILOs, namely:
ILO1: Students are able to explain economic theories,
ILO2: Students are able to understand the current economic condition,
ILO3: Students are able to explain monetary and fiscal policies, development planning, business, international trade, and local economy,
ILO4: Students are able to conduct project evaluation and business management,
ILO5: Students are able to collect data and information, integrate data from various sources, interpret data and information, and evaluate data for accuracy and relevance,
ILO6: Students are able to analyze quantitative and qualitative data, and
ILO7: Students are able to develop scientific papers with appropriate economic theories, concepts, terminologies, and method
Contact
Email : s1ep@unit.uns.ac.id