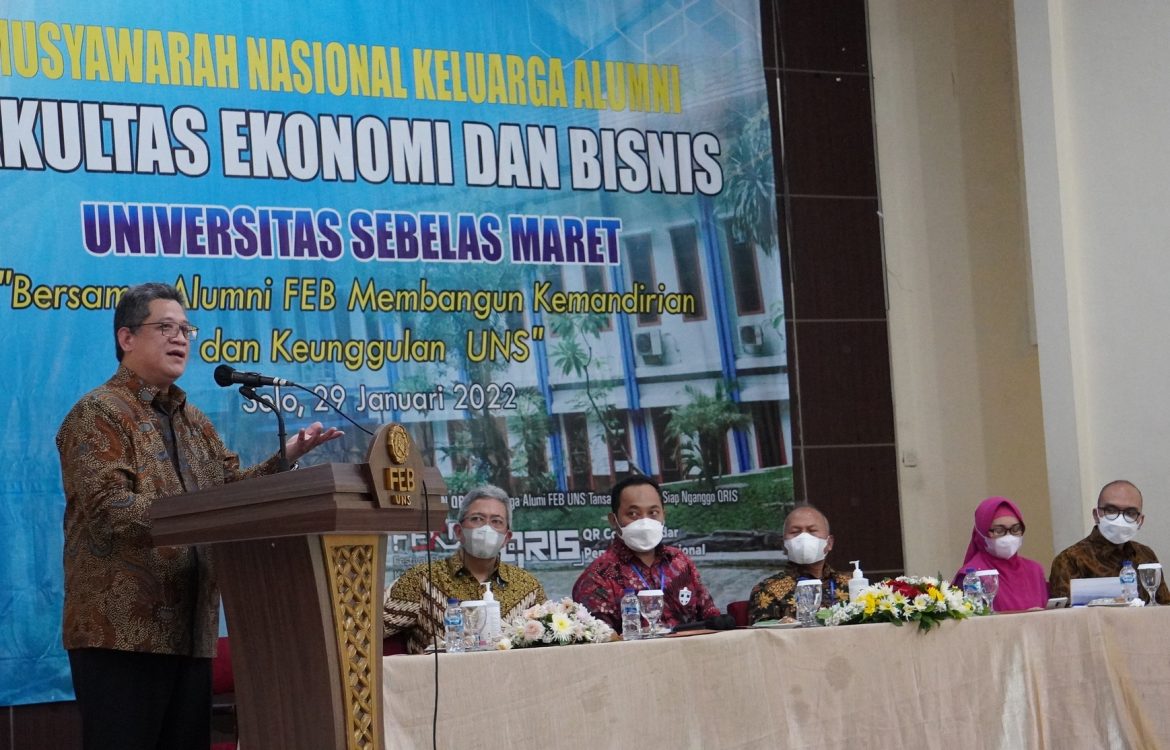 Doni P. Joewono Reelected as Chairman of KAFEB UNS
Doni Primanto Joewono, M.Sc., the Deputy Governor of Bank Indonesia, was re-elected as the Founding Chairman, at the same time also served as the Chairman of the Alumni Association of the Faculty of Economics and Business (KAFEB), Universitas Sebelas Maret (UNS) for the period 2021-2026. This decision was based on the KAFEB UNS National Assembly results held in the FEB UNS Hall Saturday, 29/1/2022. The MUNAS Hearing, chaired by Agung Nur Probohudono, Ph.D., was attended by FEB UNS alumni representatives from the class of 1976 to 2017 under the support of various parties such as BI Solo, PT Kereta Api Indonesia, PT Jaktour, Batik Riana, and other personal sponsors.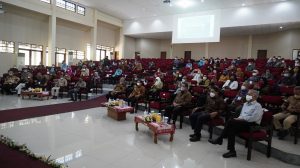 In the previous period's accountability report, Doni P. Joewono thanked the managers and also described all implemented programs for the year. "We, on behalf of KAFEB 2016-2021, thank all parties who are willing to take the administrator's role. For the last 5 (five) years, even though we managed to accomplish a lot, I personally think that it was not optimal yet. Nevertheless, we must continue to build KAFEB as a professional organization. We successfully established a KAFEB UNS bank account during the previous period and determined the KAFEB UNS logo. In the previous period of 5 (five) years, we arranged better administration," he said.
According to Doni P. Joewono, there are several programs that will be carried out in the next period, such as achievement scholarships provided by KAFEB, research studies, alumni database development, including various development activities in the field of institutions and alumni.
The National Assembly entitled "Together with FEB Alumni Building Independence and Excellence for UNS" was attended by the Rector of UNS, Prof. Jamal Wiwoho; Chairman of IKA UNS, Ir. Budi Harto; FEB UNS Dean, Prof. Djoko Suhardjanto; Chairman of the Board of Commissioners (DK) Financial Services Authority (OJK), Prof. Wimboh Santoso; Deputy Governor of Bank Indonesia, Doni Primanto Joewono, M.Sc.; President Director (CEO) of PT Kereta Api Indonesia (KAI), Didiek Hartantyo; and other alumni.
During the Assembly, the KAFEB UNS also launched Quick Response Code Indonesian Standard (QRIS) KAFEB UNS as a digital payment innovation that can facilitate alumni fundraising. Besides KAFEB UNS, QRIS has also been implemented in the UNS campus environment, including cafeterias, places of worship, and gas stations, which was installed in 2021 in collaboration with Bank Indonesia Solo. (Humas FEB UNS)