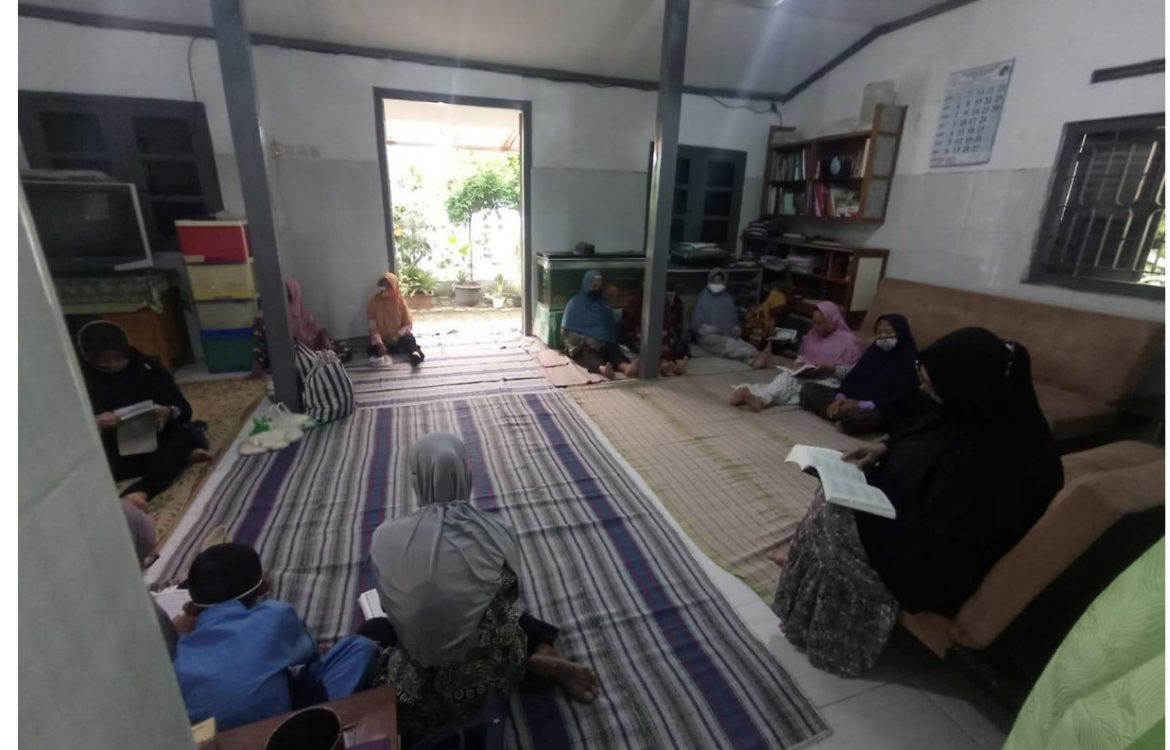 FEB UNS Community Service Team Provides Assistance for Surakarta Qoryah Thoyibah Group in Solo Traditional Snack Production
Qoryah Thoyibah is one of the programs organized by Aisyiyah focusing on 'Amar makruf nahi munkar' (promoting good deeds and avoiding evil actions). This program has been circulated to numerous regions and established Qoryah Thoyibah regional offices. One of them is the Qoryah Thoyibah Mawadah Warohmah, whose activity focuses on the Kampung Jagalan area.
Currently, the Qoryah Thoyibah is not only focused on studies and sermons. The group also engages in social activities such as community service and assisting community members with business potential. Qoryah Thoyibah helps those in need to develop their home industry or small business that produce Surakarta's specialties souvenirs and traditional snacks.
A community service team from the Faculty of Economics and Business (FEB), Universitas Sebelas Maret (UNS) Surakarta, led by Dr. Arum Kusumaningdyah Adiati, S.E, MM., along with Prof. Dr. Bambang Sutopo, M.Com., Ak., and Lina Nur Ardila, S.E., M.Ak., as the members, organized a coaching session on Surakarta's specialties production management. The event, which was attended by the members of the Qoryah Thoyibah Kampung Jagalan Surakarta, focused on Micro, Small, and Medium Enterprises (MSMEs).
On this occasion, the FEB community service team explained to business owners about entrepreneurship and how to establish market share, including the SWOT analysis. The team also provided training and mentoring in financial management for small business owners to help them understand financial recordings related to their business in detail. Using this financial record, they can analyze and evaluate their business at any time required.
Marketing management training and coaching were also conducted to help participants develop the most appropriate promotion strategy to expand to a broader customer outreach beyond the Surakarta region.
The team provided training in promotional materials development for online media and SWOT analysis trial for marketing management purposes. The online media is expected to extend the MSMEs' customer outreach, considering the product offered can be promoted better through online media branding, thus increasing consumers buying interest.
Through this assistance, business owners are expected to gain comprehensive knowledge and insights on how to be tenacious entrepreneurs with high optimism for their future endeavors.