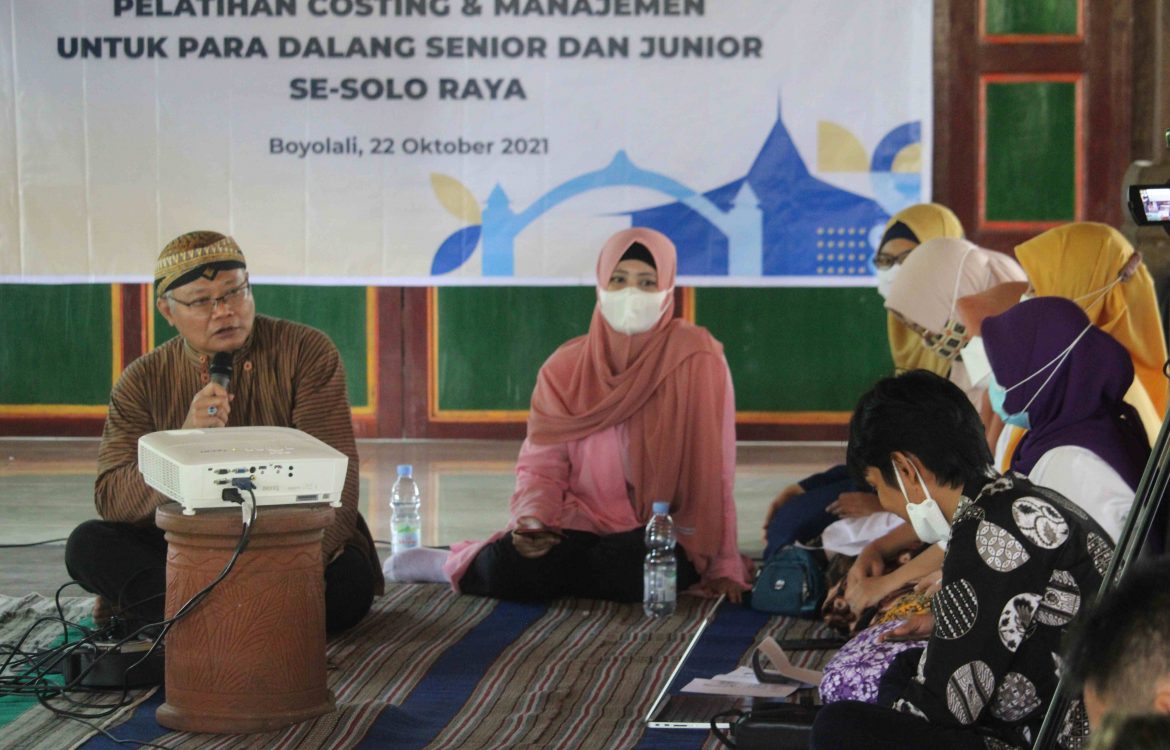 FEB UNS Community Service Team Hosted Training for Dalang in Solo
Surakarta shadow puppeteers (Dalang) took part in a Costing and Financial Management Training organized by the Faculty of Economics and Business (FEB) Universitas Sebelas Maret (UNS) Community Service Team on Friday, October 22, 2021, at Padepokan Aji Tirto Wening, Boyolali. This team was led by the Dean of FEB UNS, Prof. Drs. Djoko Suhardjanto, M.Com., Hons., Ph.D., Ak., with the PDIE FEB UNS lecturers and students as members.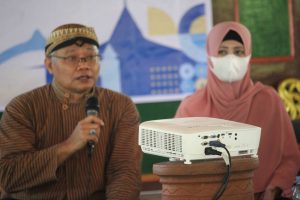 The training was attended by several senior Dalang, such as Ki Tengkleng and Ki Warseno Slenk, as well as junior Dalang, including Ki Amar Pradopo, Ki Galang, and many others. The participating Dalang are trained to calculate the costs incurred from Wayang Kulit (Shadow puppets) performances and manage the funds collected from those performances.
In his speech, Prof. Djoko Suhardjanto states that this activity is a form of FEB UNS's service to the community.
"The campus must assist the local community in solving their complaints and concerns. Especially during this pandemic, artists are significantly affected, especially a Dalang, who has had a hard time getting a performance request for almost 2 (two) years," he explained.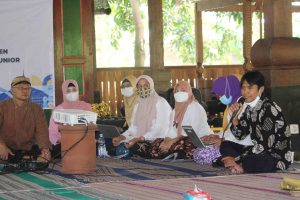 Further, he said that in order to survive the pandemic, not a few of the Dalang and the entire performance crew, who had been relying on these traditional performing arts for a living, had to find other professions. They are forced to do jobs that are no longer appropriate to their fields of expertise. During this nearly two-year pandemic, many Dalangs were forced to sell their private collection (property) to survive.
This situation is acknowledged by several Dalang. Before the pandemic, they did not manage their finances properly. All income they earned from a performance was spent on consumptive and short-term daily needs. At that time, they thought that if they were running out of money, there would be another performance. Whereas long-term financial needs must be prepared as early as possible, and the future is not clear.
Dalang is a profession that has no guaranteed salary. It is likely that if a Dalang is not invited to any performance, there is no income. The pandemic situation should be a valuable experience for managing finances in the future. The Abdimas Team member, Dr. Wahyu Widarjo, SE, M.Sc., said that the current demands for Dalang are not limited to just creating works of art. They are also required to manage their finances well and promote their artworks.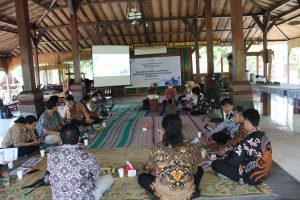 "The purpose of this training is to assist Dalang in preparing financial plans according to Wayang Kulit performance order from individuals and agencies, or else when they get funding from sponsors or grants from the government. Meanwhile, marketing skills are needed to allow them to sell their work and not idling when waiting for performance requests," he said.
This activity will be followed up with marketing training for Dalang, organized by the Abdimas FEB UNS Team. (Humas FEB)