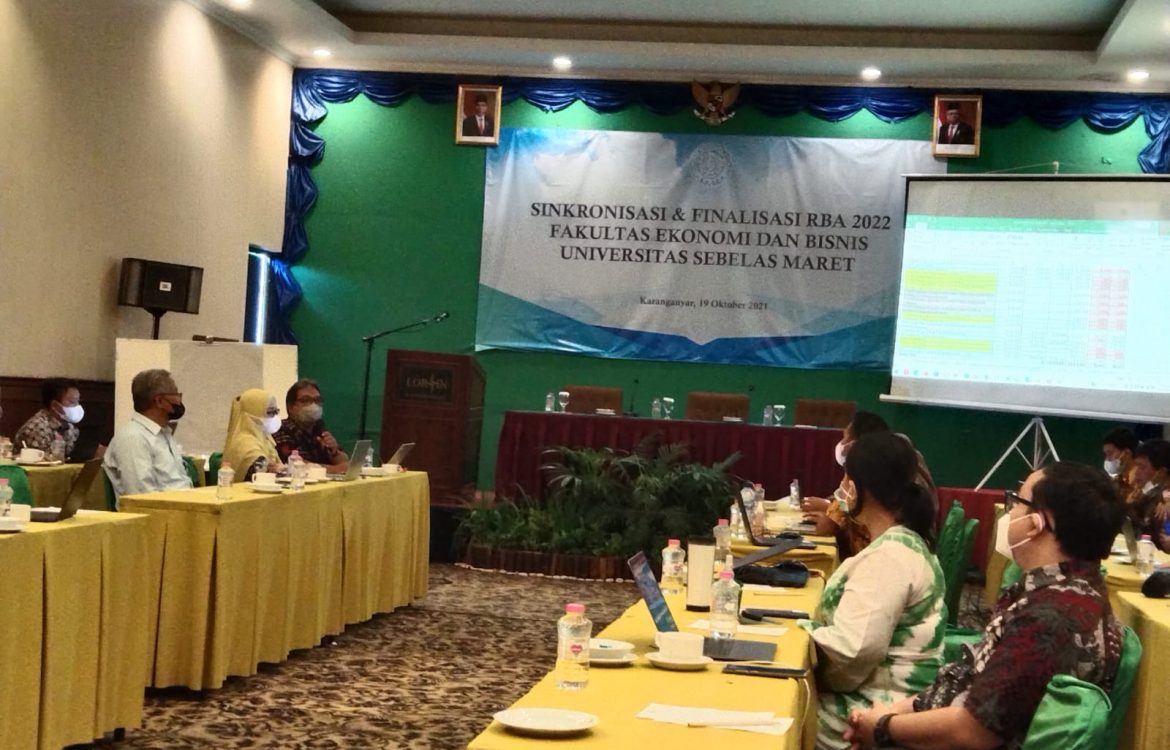 FEB UNS Monitors Budget Absorption Capacity for 2021
In an attempt to improve budget absorption for the 2021 fiscal year, the Faculty of Economics and Business (FEB) Universitas Sebelas Maret (UNS) held a Budget Absorption Monitoring, Tuesday, October 19, 2021, at the Lor In Hotel, Karanganyar. The Dean of FEB UNS, Prof. Djoko Suhardjanto, M.Com., (Hons), Ph.D., Ak., in his remarks, states that the objective of the activity is to monitor and evaluate all planned activities that must be completed by the end of November 2021.
"I hope that budget users can administer and accomplish all planned activities by the end of November 2021. This meeting was necessary because there was only a month and a half left. All budget users can explain which activities have been carried out and administratively completed or activities carried out but yet to be completed. The explanation for incomplete activities must detail the difficulty to complete the task and immediate efforts to resolve the situation.
Separately, the Vice Dean of Human Resources, Finance, and Logistics FEB UNS, Dr. Djuminah, M.Si., Ak., emphasized that this coordination is carried out at all levels of the budget user unit. This monitoring coincides with the start of the 4th quarter of the 2021 fiscal year, or the 3rd week of this 4th quarter, to be precise.
On the other hand, all activities must be completed by the end of November 2021, including accountability reports for all budget implementation. Hence, it is estimated that several agendas cannot be implemented due to certain situations and conditions. It is expected that through this monitoring, activity confirmation can be carried out to encourage collaboration among the FEB UNS units.
By the end of the 2021 fiscal year, FEB absorption capacity is expected to reach almost 100% or even 100%. (Humas FEB)