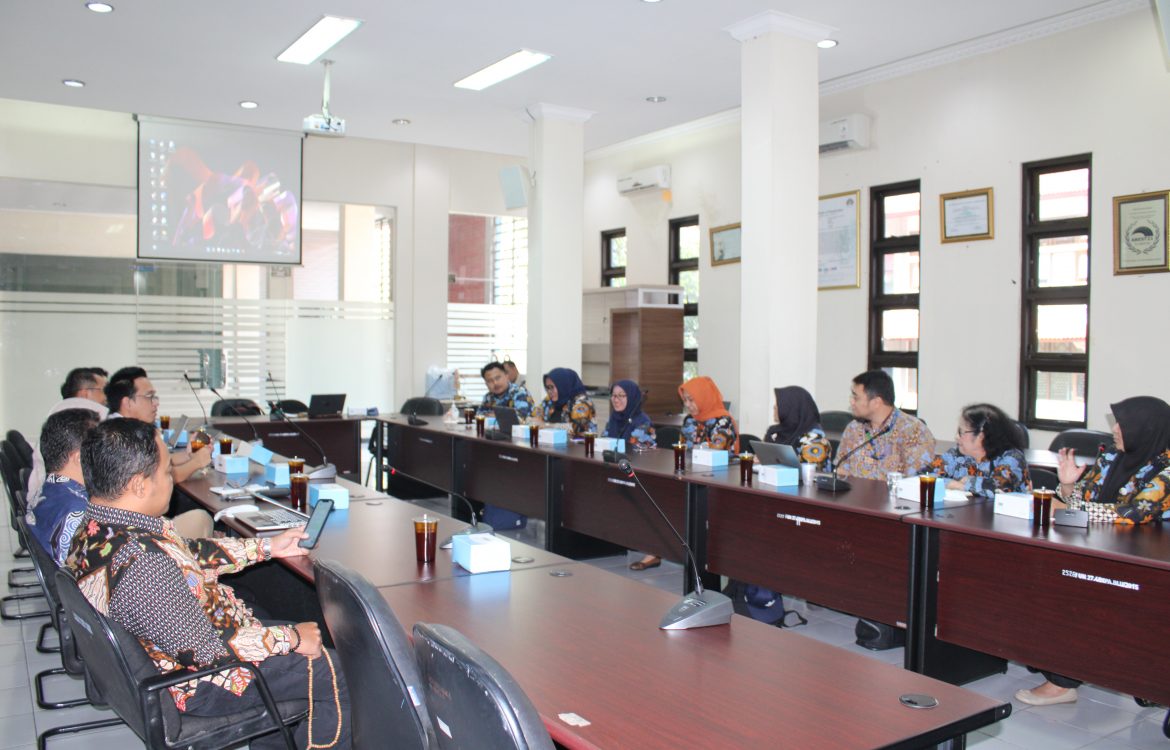 FEB Universitas Pakuan Visits FEB UNS
Faculty of Economics and Business (FEB), Universitas Sebelas Maret (UNS) Surakarta, welcoming a benchmarking visit from the Head of FEB Universitas Pakuan, Wednesday, 22 February 2023, at First Assembly Room, Soeharno TS Building FEB UNS.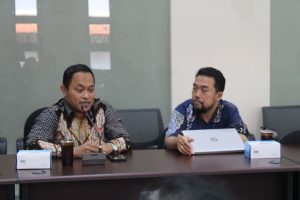 The team led by Dr. Retno Martanti Endah Lestari, Vice-Dean for Academic and Student Affairs FEB Universitas Pakuan, was welcomed by the Deanery members of FEB UNS and several lecturers.
Agung Nur Probohudono, Ph.D., the Head of the Accounting Study Program, representing the Leaders of FEB UNS, welcomed the Head of FEB Universitas Pakuan.
After introducing the attending FEB UNS Heads and lecturers, Dr. Agung Nur Probohudono shares a brief profile of FEB UNS.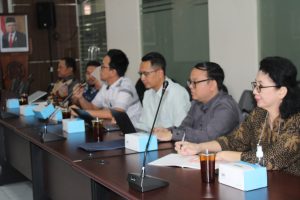 Currently, FEB UNS has four undergraduate degree study programs: the Accounting Study Program, Management Study Program, Development Economics Study Program, and Digital Business Study Program. For the postgraduate degree, FEB UNS administers the Master in Management Study Program, the Master in Economics and Development Study Program, the Master in Accounting Study Program, and the Doctoral in Economics Study Program (PDIE) under accounting and management focus study. All study programs have been accredited with an 'A' predicate from the BAN-PT. Additionally, the three undergraduate programs in Accounting, Management, and Development Economics FEB UNS were granted international accreditation from AQAS in 2023, while both Accounting Study Program and Management Study Program will apply for accreditation from LAMEMBA.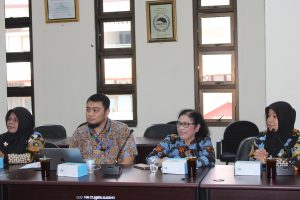 Further, he reveals that FEB UNS has numerous notable alumni. "We can consider FEB UNS young, established on 11 March 1976. FEB has numerous successful alumni, such as Prof. Wimboh Santoso, who was the Chairman of the Commissioner Board of OJK until 2022; Doni Primanto Joewono, the current Deputy Governor of Bank Indonesia; Didiek Hartantyo, the Director of Indonesia Railways Company (PT KAI), and many other alumni who were succeeded in the private sector such as Harijanto and Nur Harjanto," he revealed.
Meanwhile, Dr. Retno, in her remarks, states that their visit to FEB UNS aims to improve the higher education quality assurance program through quality policy and quality standards, its implementation and evaluation, which also include achievement affirmation of the vision and mission of FEB Universitas Pakuan.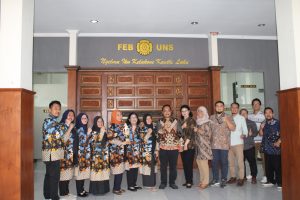 The topic discussed with FEB UNS through the visit, among others, are study program and faculty management, internationalization of FEB, laboratory management, and accreditation for the Digital Business Study Program.
The discussion went smoothly and is expected to be beneficial for both FEB Universitas Pakuan and FEB UNS.