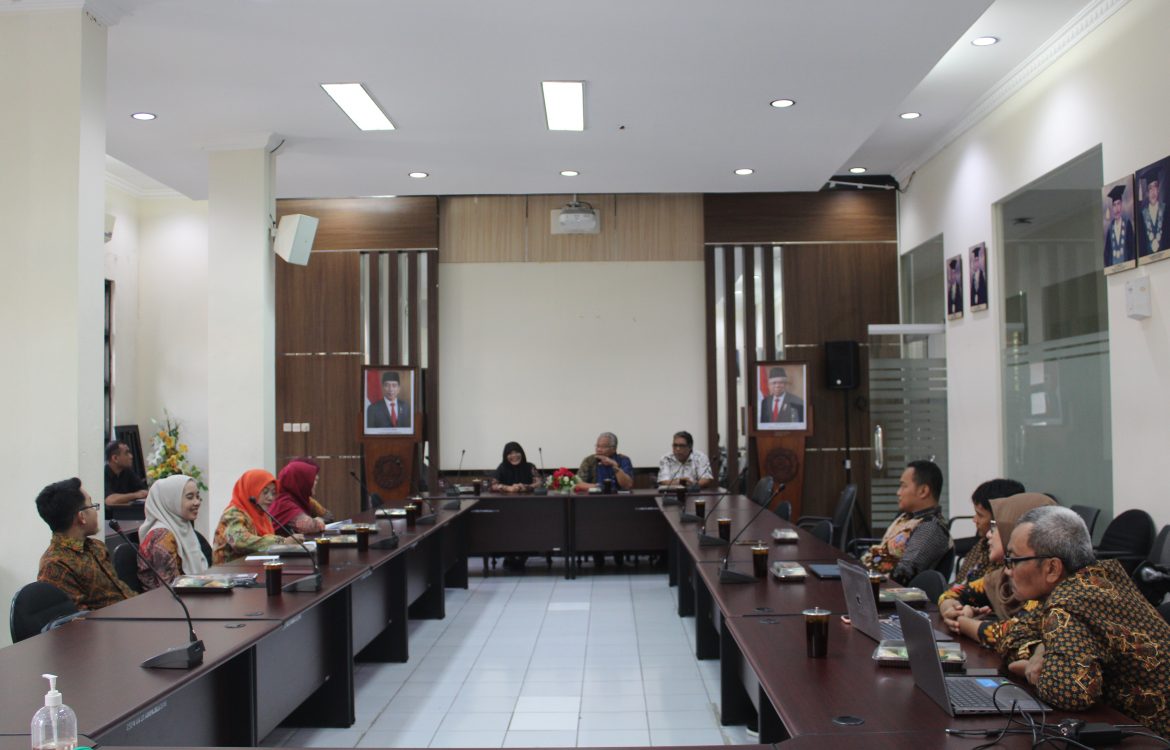 Benchmarking Visit to FEB UNS, Dean of UNISBA: UNS is an Excellent and Established State University
Faculty of Economics and Business (FEB), Universitas Sebelas Maret (UNS) Surakarta, welcomed a benchmarking visit from the Accounting Study Program and Master in Management Study Program, FEB, Universitas Negeri Bandung (UNISBA), Thursday, January 19th, 2023, at 1st Assembly Room of Soeharto TS Building FEB UNS.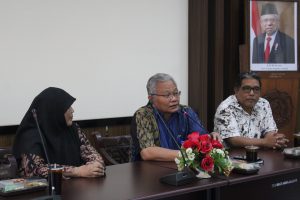 The entourage led by the Dean of FEB UNISBA, Dr. Nunung Nurhayati, was welcomed directly by the Dean of FEB UNS, Prof. Djoko Suhardjanto, FEB UNS Vice-Dean for Planning, Partnership, Business, and Information Affairs, Dr. Mugi Harsono, Head of Accounting Study Program, Agung Nur Probohudono, Ph.D., Head of Master in Accounting Study Program, Dr. Wahyu Widarjo, S.E., M.Si., and Accounting Study Program lecturers Dr. Eko Arief Sudaryono, and Dian Perwitasari, M.Si.
In his opening remarks, Prof. Djoko introduces the Head of study programs and the attending lecturers to welcome the FEB UNISBA entourage. Following the introduction, Prof. Djoko briefly introduces the FEB UNS profile. FEB UNS currently has eight study programs, consisting of four Bachelor's Degree Programs, three Postgraduate Programs (Master's Degree), and one Doctoral Program.
The four Bachelor programs are Development Economy Study Program, Management Study Program, Accounting Study Program, and Digital Business Study Program. The postgraduate programs consist of the Master in Accounting Study Program, the Master in Management Study Program, and the Master in Economics and Development Study Program, while the Doctoral program available is the Doctoral Program in Economics, offering three studies in Accounting, Management, and Development Economy.
Furthermore, Prof. Djoko also states that the Digital Business Study Program had only its first batch of student admission but received a huge demand. He further revealed numerous accreditation achievements accomplished by FEB UNS at international and national levels.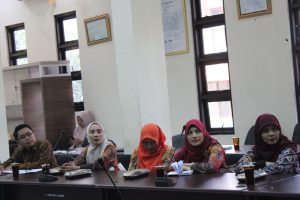 Meanwhile, the Dean of FEB UNISBA expressed her gratitude and joy for being welcomed at FEB UNS.
"Alhamdulillah, we can conduct this benchmarking visit to UNS. We consider UNS an outstanding and well-established state university, accredited with an 'A' predicate or excellent. We want to learn and expand our knowledge, especially for the Bachelor in Accounting Study Programs and the Master in Accounting Study Program," she said.
She also reveals that their party wants to know better about Outcome Based Education (OBE) curriculum, which has been applied in UNS. OBE is a curriculum focused on learning outcomes, where students are expected to fulfill several aspects, namely, knowledge, skills, and appropriate attitude according to social, economic, and academic culture.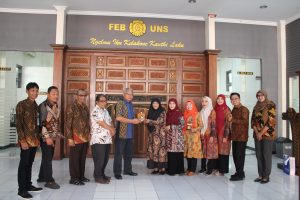 The team also wishes to gain knowledge on the fast-track program, which allows students to enroll in the following education stage even before graduating from their previous studies.
The two-hour discussion is expected to bring plenty of benefits, motivation, and improvement in participants' knowledge to enhance academic quality, especially in Bachelor's Degree in Accounting and Master in Accounting Study Program at FEB UNISBA.