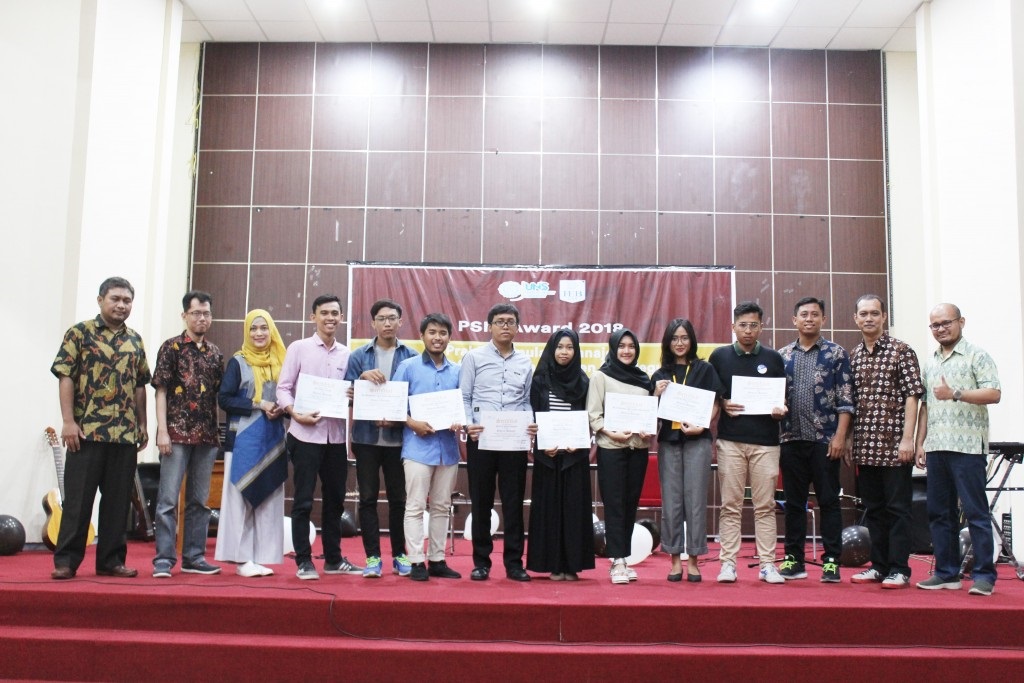 The Joy of PSM Award 2018
The Managerial Simulation Practice (PSM) established in 2005 is motivated by the drive to change a course order that tends to be theoretical. The Undergraduate Degree in Management Study Program should be able to make their student 'to take action' and experience the essential affairs that a manager should deal with. This has become the essence of PSM, which can be achieved only through a direct collaboration with the practitioners from various business field.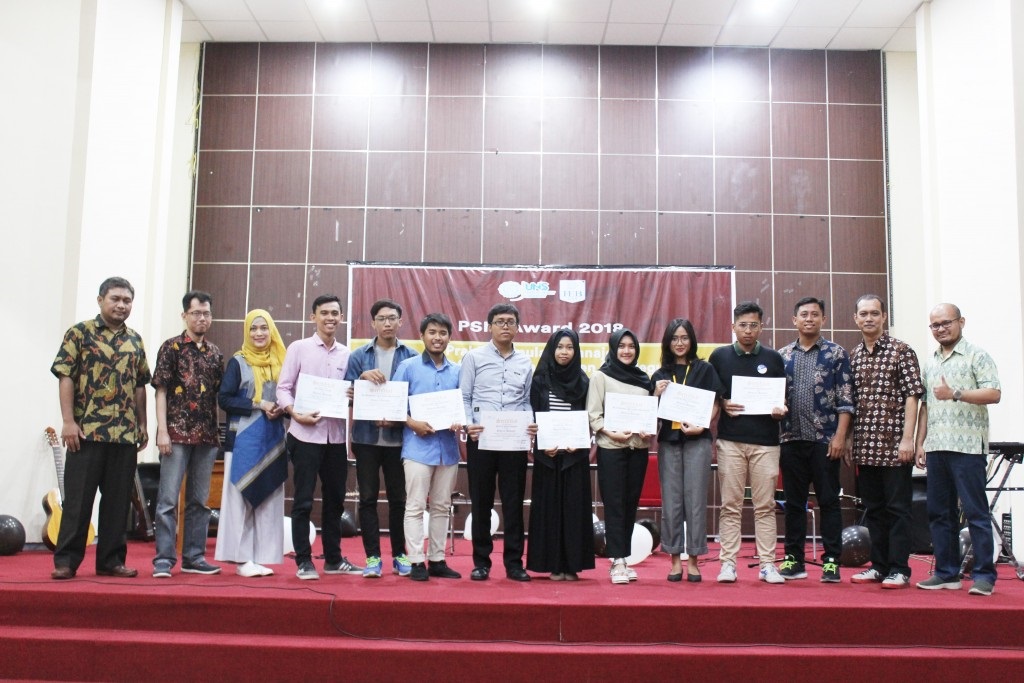 This was conveyed by Reza Rahardian, Head of the Undergraduate Degree in Management Study Program who are also one of the Board of Directors (BOD) in the PSM, during his speech at the 2018 PSM Award. The event is held on Friday, December 14th 2018 in FEB Hall, which marks the end of PSM course followed by eight teams of 4th year students of the Undergraduate Degree in Management Study Program.
The award is given for several categories: market mapping, product development, feasibility, grand strategy, general manager, and company. The event itself is delivered through a quite interesting concept, aside from the awarding ceremony, there are various performance from the students.
This year, the PSM take a theme of music school and collaborate with Gilang Ramadhan Studio Band (GRSB) Solo, as well as presenting the famous drummer to FEB UNS to give an assessment.
In his evaluation, Reza appreciates the students who show their best effort to prepare a business plan for a music school. From the eight teams, there is a team that propose a plan that crossing the designed area, which obviously needs additional cost.
"Based on our observation, most students are less expressive. Each group has not shown their business image, uniform is generally okay, but has not shown team solidarity, the image that should be built as a real firm/company is not yet visible, and mostly they still need coercion and encouragement," Reza explains.
During the last presentation, however, it seems like the teams already show their improvement. The general manager for each team managed to present their grand strategy in short time. The presentation amaze Gilang Ramadhan himself, who serve as one of the jury for the assessment. He also gives his appreciation to the students' competency.