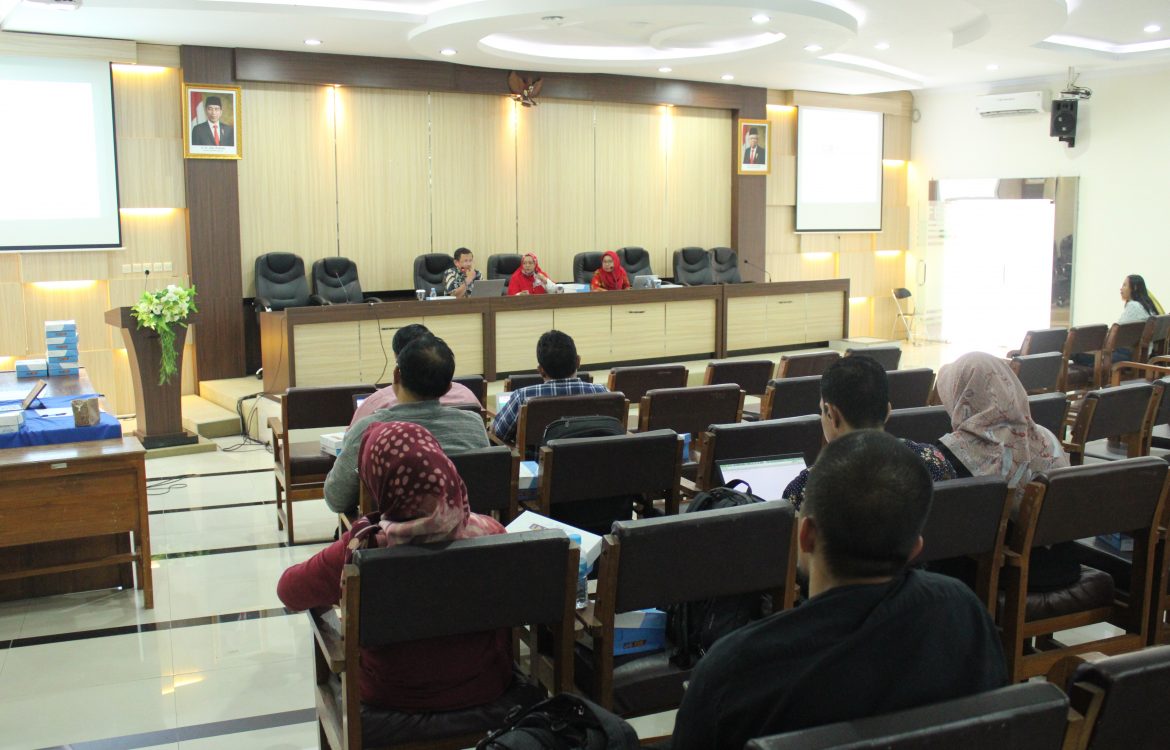 PDIE Seminar Discuss Artificial Intelligence-Based Research
The Doctoral Program in Economics Study (PDIE), Faculty of Economics and Business (FEB), Universitas Sebelas Maret (UNS) Surakarta, invited Dr. Wing Wahyu Winarno, MAFIS, CA, Akuntan, to discuss a special topic in a Seminar entitled Artificial Intelligence (AI)-Based Research. The agenda was conducted at Konimex Hall FEB UNS, Friday 5 May 2023, and was attended by PDIE students.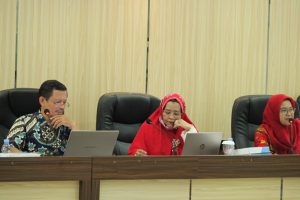 In his material presentation, Dr. Wing showcased several AI-based applications to assist students in completing their scientific writing process. According to him, in the present, AI has not been able to be implemented in academic and scientific writing. This is because considerable human interventions are still needed. AI is only a tool, thus, it can be applied to assist humans in conducting both good and bad activities. "AI has excellent features, however, it cannot defeat real intelligence," he revealed.
The following are recommended AI utilities to help students to write a scientific article based on each research stage:
Finding topics: Google Scholar, scopus.com, seforra.com, ChatGPT, DeepAI
Collecting article for literature review: Researcher-app, Publish or Perish, Sci-hub, SEforRA.com, sciencedirect.com
Finding research gap: Connected Papers, Litmaps, Open Knowledge Maps, Research Rabbit, VOSviewer
Reviewing articles: ChatPDF, ChatGPT, Lateral, Elicit, wordtune.com
Finding reference: connectedpapers.org, Scite
Managing references: EndNote, Mendeley, Zotero, References (Word)
Writing paper and citation management: Microsoft Word (using Style), Grammarly, Mendeley/Zotero
Paraphrasing sentences: Speed Write, Quillbot, paraphrasetools.com
Collecting data: Instant Data Scrapper, browse.ai
Testing similarity/citation: Turnitin, Plagiarism Checker, paraphrasetools.com
Publication to Sinta/Scopus: https://sinta.kemdikbud.go.id/journals, scopus.com, Journal Finder
He states that those applications are useful for students and lecturers who are about to conduct research and write a scientific article based on the research, in a more effective and efficient manner.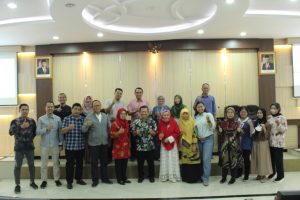 "Thus, there is no more reason to spend much time in completing your thesis, dissertation, or research report, because now we have been assisted by advanced technology, it is up to the individual whether they are willing to use it or not," he explains.
In front of the students, Dr. Wing also demonstrates how to use the applications. Dr. Wing also started a discussion, allowing students to understand the material and letting them to skillfully apply the knowledge to their thesis writing.
Material: [Penelitian-Berbasis-AI.pptx"]