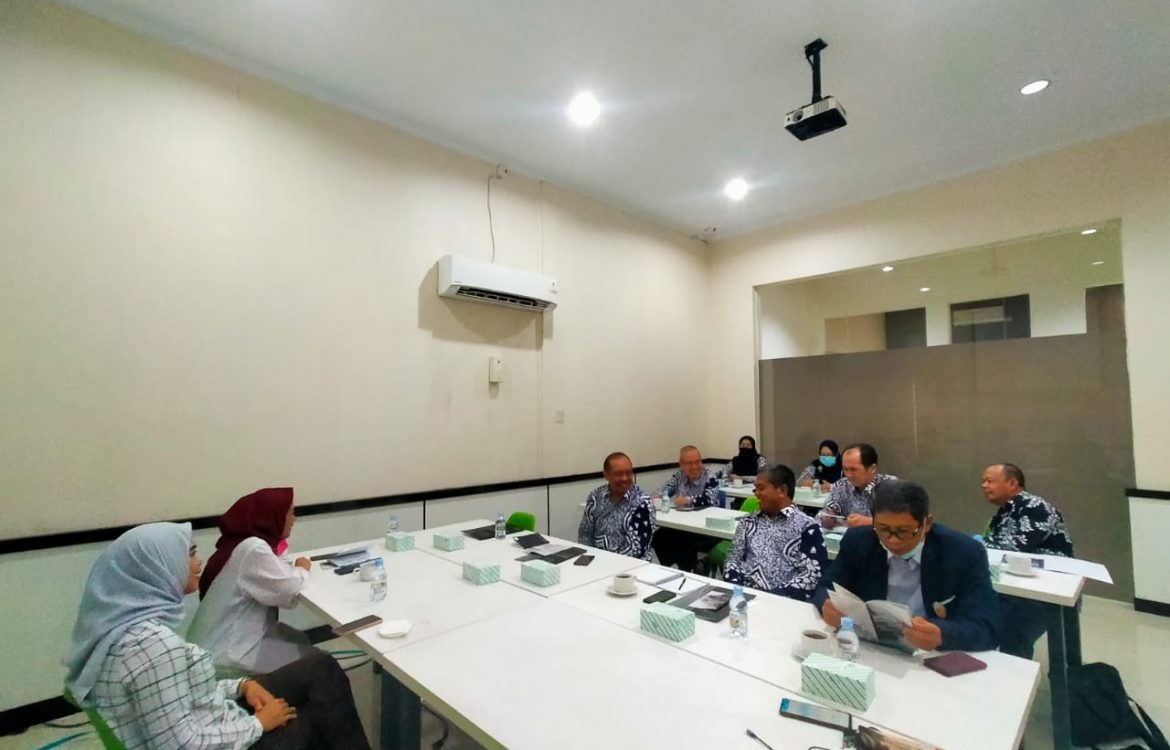 PDIE FEB UNS Welcoming Visitation from Doctoral Program FBE Universitas Islam Indonesia
The Doctoral Program in Economics (PDIE), Faculty of Economics and Business (FEB), Universitas Sebelas Maret (UNS) Surakarta, welcoming a visitation from the Economics Study Program for Doctoral Degree, Faculty of Business and Economics (FBE), Universitas Islam Indonesia (UII), at Assembly Room I, Bachtiar Effendi Building, FEB UNS, Monday, January 9th, 2022.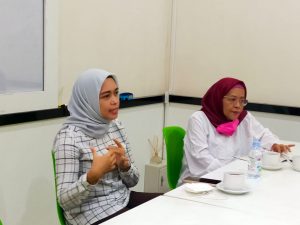 The entourage was welcomed by the Head of PDIE FEB UNS, Prof. Dr. Rahmawati, M.Si., Ak., and the Head of Development Economics Study, Tri Mulyaningsih, S.E., M.Si., Ph.D.
Prof. Rahmawati also thanked the Administrator of the Economics Study Program for Doctoral Degree FBE UII for visiting UNS to discuss Doctoral Program development.
According to her, the main problem previously faced by PDIE UNS is related to students' length of study. This problem is resolved through continuous monitoring and evaluation in the mid-semester and at the end of each semester.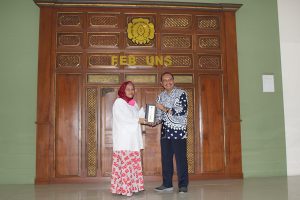 Tri Mulyaningsih added that the monitoring and evaluation process initiated by Prof. Rahma is expected to encourage students to report their progress to the study program, facilitating their study to get completed earlier. In a specific instance, for students who need specific assistance, the Head of the Study Program can send a recommendation letter to get assistance from the student's workplace or employer.
"In the second semester, students started their independent study, and now, this stage is more structured. Students can start composing a literature review according to their field expertise to find a research gap, this was specifically designed for students taking management and development economy focus study. In the third semester, there is a research project to familiarize the student with academic writing. While in the fourth semester, students started their research proposal, followed by proposal seminar and examination," she explained.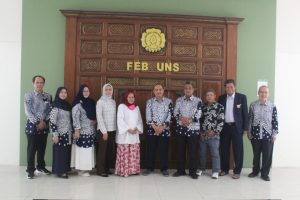 Further, PDIE also facilitates students with a study room on the third floor of the Bachtiar Effendi Building.
The discussion went on for around two hours and concluded with an exchange of a token of appreciation and a group photo.