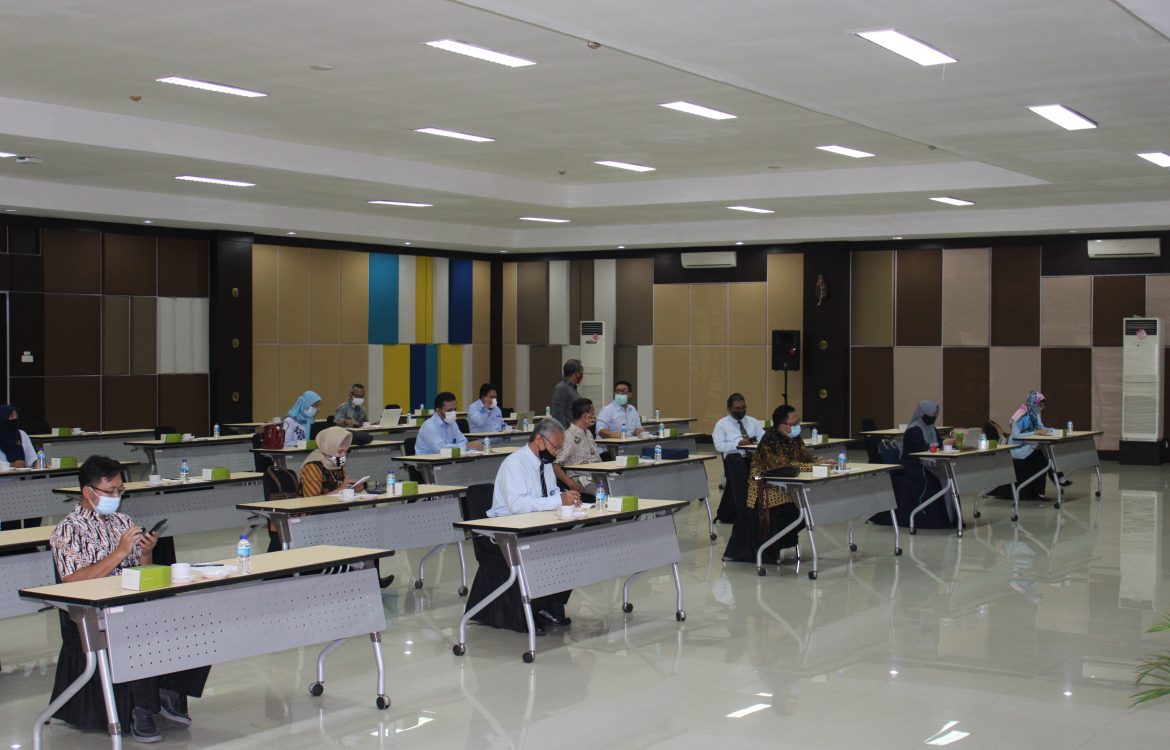 FEB UNS Prepared Laboratory toward Revenue Generating
The Faculty of Economics and Business (FEB) Universitas Sebelas Maret (UNS) Surakarta held a workshop on FEB UNS Laboratory Development toward Revenue Generating Efforts. The workshop was attended by the Board of Dean, Head of Programs, and the Chief of Unit and Laboratory FEB UNS. Ir. H. Utomo Putro, MM, Director of PT. Intan Pariwara and M. Wira Adibrata, Head of BEI Central Java II, were invited as speakers.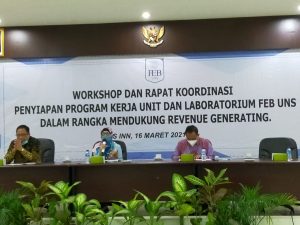 The Dean of FEB UNS, Prof. Drs. Djoko Suhardjanto, M.Com (Hons), Ph.D, Ak, in his remark, mentioned that this event is FEB's efforts to implement Kampus Merdeka Merdeka Belajar (KMMB) Program and to answer the demand of UNS new status as University with Legal Entity (PTNBH). "University need to form a partnership with the Business World, and Industrial World (DUDI) accelerate campus development," Prof. Djoko mentioned Tuesday (16/3/2021) in UNS Inn. This effort can be applied by inviting practitioners as speakers, teaching, and training university students to be familiar with the workplace and ready to compete in the actual workplace.
Prof. Djoko also mentioned that in UNS KMMB, many activities could be implemented in collaboration with DUDI to develop a link and match process. Students can take on-campus and off-campus activities through an industrial internship recognized in their credit semester (SKS).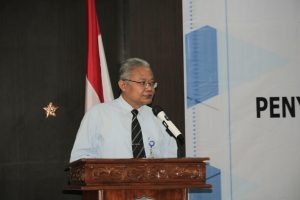 The event consists of a material presentation from the Director of PT. Intan Pariwara and the Head of BEI Central Java II, a discussion, and internal discussion on the Development of Laboratory with the Vice-Dean for Academic, Research, and Student Affairs FEB UNS, Prof. Dr. Izza Mafruhah, SE, M.Si and Vice-Dean for Planning, Partnership, Business, and Information Affairs FEB UNS, Dr. Mugi Harsono, SE, M.Si.
In this event, FEB UNS and PT Intan Pariwara also signed a collaboration agreement which includes Management Trainee (MT) selection program from PT Intan Pariwara in which 54 FEB UNS alumni participated in the process.