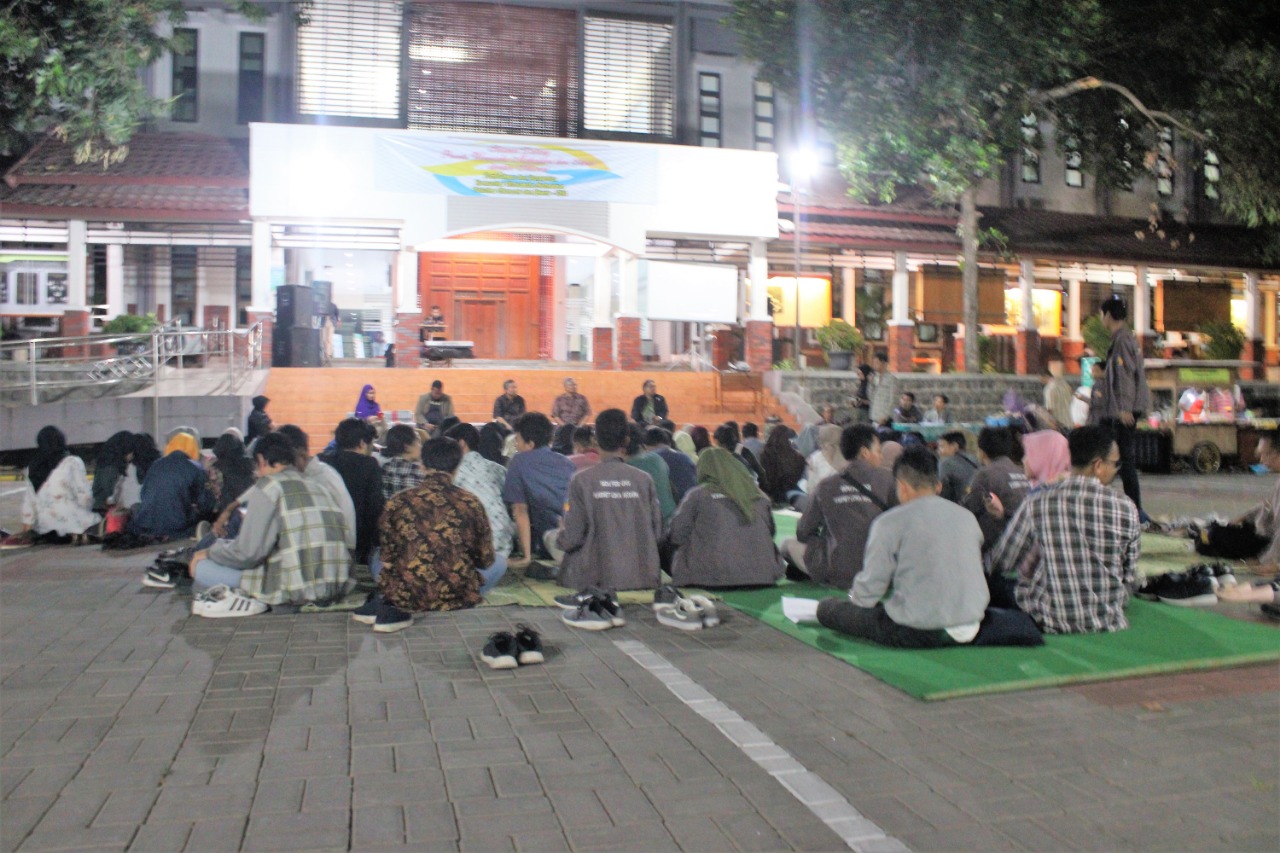 FEB UNS Establish a Student Entrepreneurship Community
The Vice Rector of Student and Alumni Affairs Universitas Sebelas Maret (UNS), Prof. Kuncoro Diharjo appreciate the Dean of the Faculty of Economics and Business (FEB) UNS, who establish a community for student entrepreneurship. Onward, along with the development of UNS as a Higher Education Institution as Legal Entity (PTNBH), the university will encourage start-up program and alumni will be a great supporting force for the program. This statement was expressed on the official announcement of the FEB UNS Students Entrepreneurship Community, Thursday, September 19th, 2019.
"We want to bring you, students with entrepreneurial spirit, together with the successful alumni in order to establish a collaboration. We are confident that many start-ups from UNS will be established," he explains.
To develop students' entrepreneurship, UNS has provided a budget to support Students' Creativity Program in Entrepreneurship (PKMK). Prof. Kuncoro also encourage the students who currently manage a business to develop theirs through creative thinking. "Think about something different or think differently, there should be a modification, and that's what we called creativity," he added.
The activity initiated by the Associate Dean of Student and Alumni Affairs of the FEB UNS, Dr. Mugi Harsono, invites around 70 students from diploma and bachelor program who currently have a business in service, culinary, and fashion. Different than the usual events, the official announcement was conducted during the evening time with a relaxed nuance. Aside from the Deanery of FEB UNS who attended the event, there are two successful alumni of FEB UNS who also attend the event they are Sih Wiryadi and Teguh Imam Santoso. The alumni tell their success story and also provide a special opportunity at the end of the event for the students to consult on their business.
Meanwhile, L. Setyo Budi, S.IP, the Head of Alumni and Students Affairs Sub-Division of the FEB UNS, express that the faculty hope that alumni can support the academic activities in the faculty through motivation and training. Other than that, alumni can also give donation for students who are in needs.