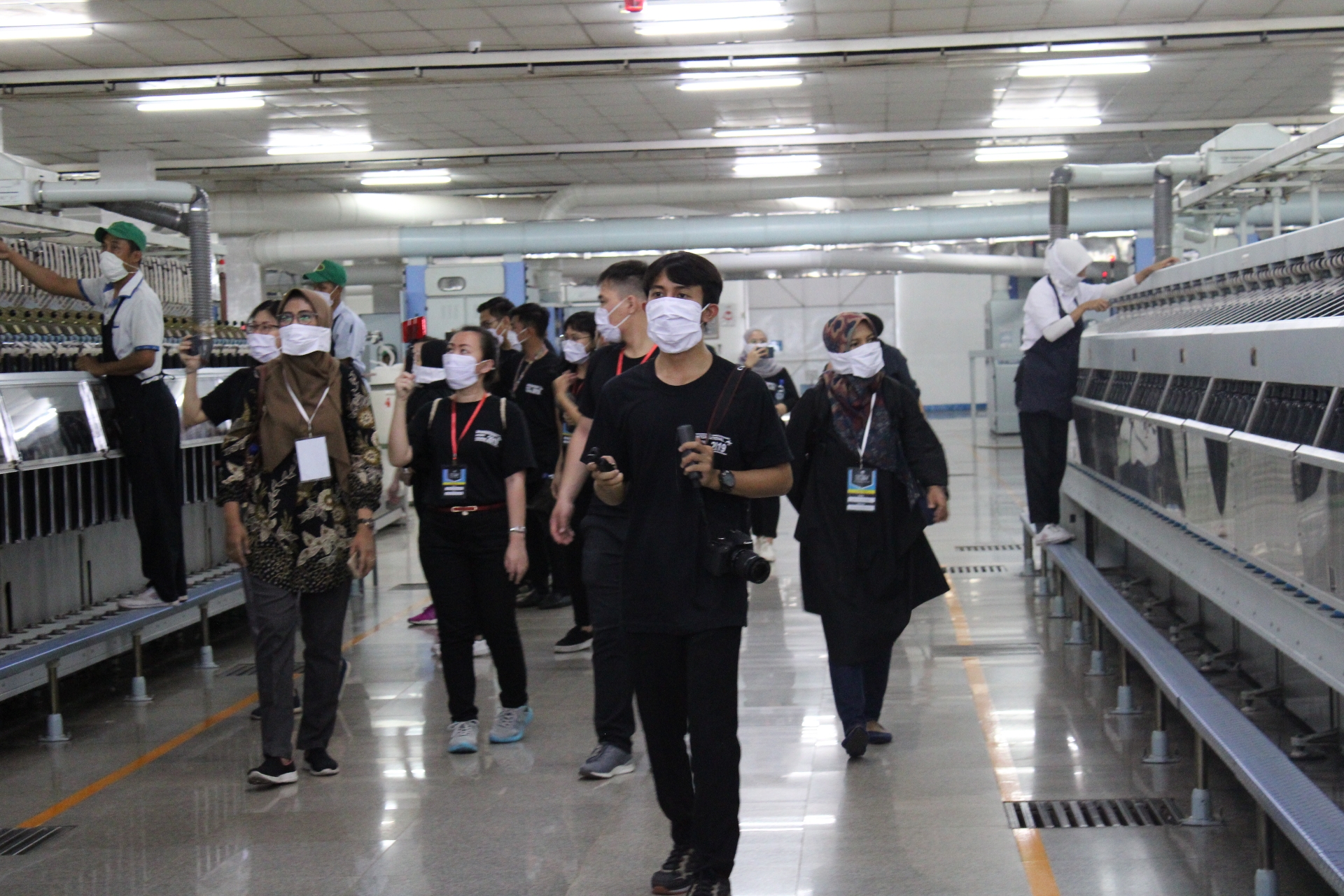 The International Short Course Program Visit to Industry in Solo
Industry visit is the third agenda from the entire International Short Course Program 2019 activities. This program was organized by the Study Program of Undergraduate in Accounting, the Faculty of Economics and Business, Universitas Sebelas Maret (FEB UNS).
Aft
er two days provided with excellent material presented by academician and expert from FEB UNS, the 16 participants from Malaysia, Kyrgyzstan, UK, Madagascar, and Brunei Darussalam, get an opportunity to visit the PT. Sri Rejeki Isman Tbk or known as PT Sritex, the largest garments industry in South East Asia Region. Second company visited by the participant is PT Aneka Adhi Logam Karya.
During their visit, the participant, which led by Isna Putri Rahmawati, M.Sc, is greeted by the General Manager of Human Resource Management, Sri Saptono Basuki. Through the video profile, the participants got the chance to learn about the profile of PT Sritex start from the initial establishment to its current rapid development at international level. The participants are also given the opportunity to watch textile production process start from spinning, weaving, finishing, and garment.