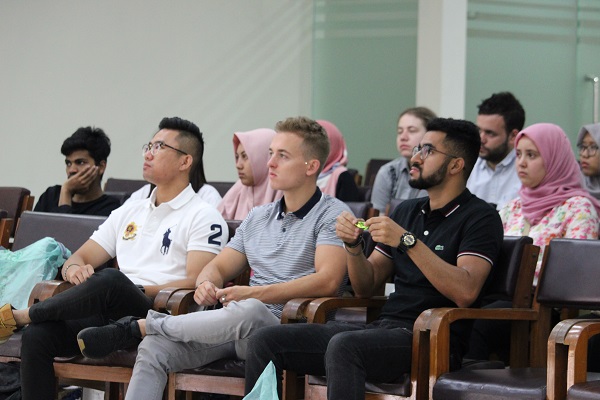 The FEB International Relations Division Invites AIESEC Members in a Discussion
Most of the Micro, Small, and Medium Enterprises (MSMEs) in Indonesia are comfortable in conducting their business and marketing traditionally and manually. These are significantly different from those in other countries that seeks for simplicity and practicality, where payments are usually made digitally (cashless), which is a rare occasion in Indonesia. This opinion was expressed by international students who are invited to a Discussion in Wednesday, July 24th, 2019 in FEB UNS Main Hall (3rd Building). Those opinion was given when Lintang Ayuninggar from International Relations Division questioning the students on the matter.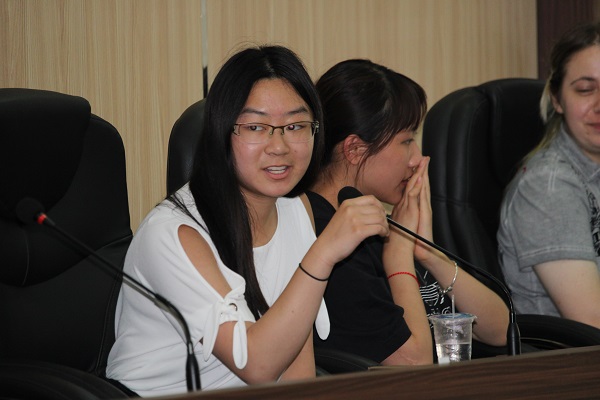 Tastaftiyan, who also the member of Internationalization Team, asked the participant whether it is correct that employers, in the future, will not need diploma certificate but will require skill and competence more. Which mean that the interest in pursuing higher degree (university level) for the next 10 to 20 year will diminished, because they can learn anything online. In general, the participants responses are disagreeing with the statement. They argue that even though some companies do not require diploma certificate, but most vacancies require diploma certificate for/during administrative selection. They also argue that university does not only serve as a place to obtain diploma certificate but also a place for the students to get experiences.
The discussion went smoothly with total 18 participants from various countries such as Canada, the US, China, Vietnam, Morocco, Poland, and France. Other topics covered, beside international curriculum and entrepreneurship, are the students exchange and double degree programs. All participants are the member of Association Internationale des Etudiants en Sciences Economiques et Commerciales (AIESEC), who visit Solo for the annual social project in the Summer Project 2019. This year AIESEC Summer Project covers 4 (four) social projects namely Entrevolution 9.0, Kids n Care 2.0, Eduvaganza 3.0, and Global Village. The project will take place starting on June 17th to August 24th, 2019.
It is expected that the program will help the citizen to solve social problems especially in finding variation in business strategy.