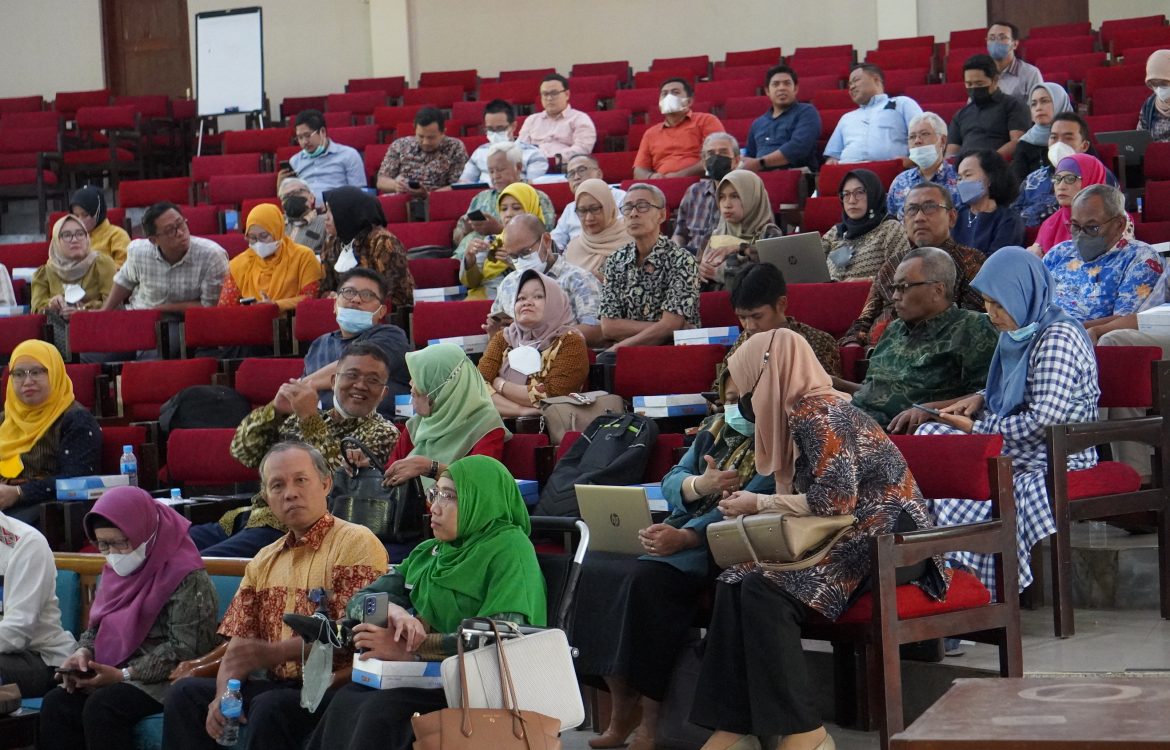 Preparing for February-July 2023 Semester Session, FEB UNS Conducted Faculty Council Meeting
Faculty Council Meeting is a recurring agenda hosted by the Faculty of Economics and Business (FEB), Universitas Sebelas Maret (UNS) to prepare for the new semester and at the same time evaluate the previous semester's activities. The Faculty Council Meeting for the February-July 2023 Session was conducted in Suhardi Building FEB UNS, Wednesday, 8 February 2023.
Other than discussing the teaching and learning agenda for the upcoming semester commencing on 13 February 2023, the Dean of FEB UNS, Prof. Djoko Suhardjanto, M.Com. (Hons), Ak., in his remarks also reveals another agenda to be implemented in the coming semester, being the LAMEMBA accreditation for the Accounting Study Program and Management Study Program.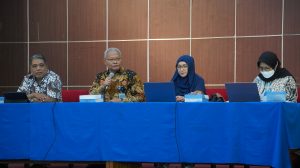 "Assessment conducted by LAMEMBA is significantly different from the one conducted by BAN-PT, where almost all assessments in BAN-PT are quantitative, while 90 percent of LAMEMBA assessment is qualitative. All the 27 criteria are expected to be internationally competitive. Vision, mission, teaching, research, and community service must be on the international level," said Prof. Djoko.
The Dean also explains the UNS 47th Anniversary Celebration that will involve all UNS academic members, including lecturers, academic support staff, students, and alumni.
Prof. Dr. Izza Mafruhah, S.E, M.Si., the Vice-Dean for Academic, Research, and Student Affairs, explains various aspects of academic, research, and student affairs such as Learning Method, Academic Calendar for February-July 2023, Internal Lecturer Academic Acceleration, Home Lecture, and Key Performance Indicator (KPI) achieved by the Academic, Research, and Student Affairs Division.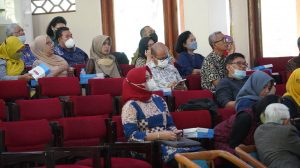 The Vice-Dean for Human Resources, Finance, and Logistics FEB UNS, Dr. Djuminah, M.Si. Ak., disseminate short information regarding HRM and infrastructure renovation plan in FEB, including additional international standard classrooms, the establishment of an e-coding laboratory (Coding of Electrical Laboratory), additional lecturer room in Soedarah Soepono Building, expansion of parking lot, and integration of academic support staff room in the first floor of Soeharno TS Building, FEB UNS.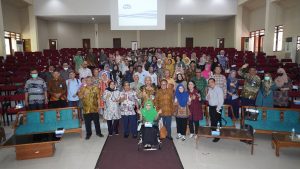 Meanwhile, for the Planning, Business Partnership, and Information Division, Dr. Mugi Harsono, SE, M.Si., the Vice-Dean for Planning, Business Partnership, and Information Affairs, reported the established and implemented industrial partnerships for MBKM Program, International Community Service Pilot Program, and Alumni Collaboration. Dr. Mugi also reveals the opportunity for FEB UNS academic members to participate in the Faculty Business Management Board (BPUF).
After dissemination from the Vice-Dean, the faculty members can deliver their questions, suggestion, and advice, to facilitate FEB UNS progress to be more accomplished and well-developed.