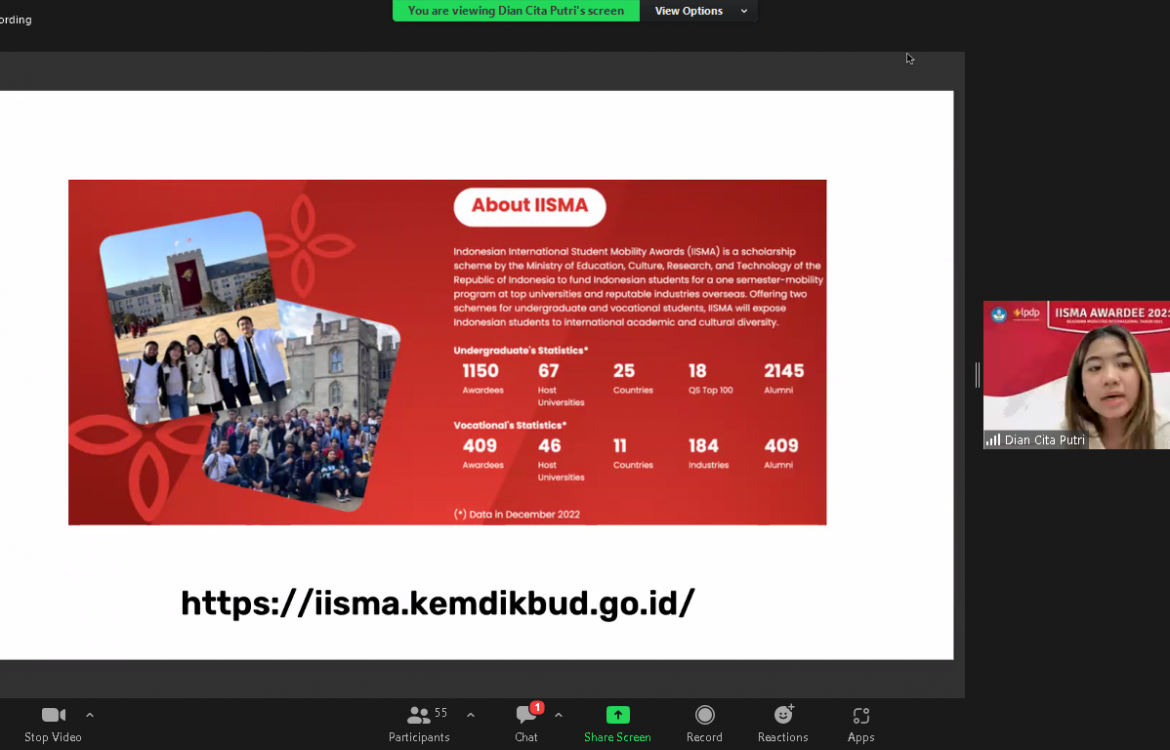 FEB UNS Encourages Students to Participate in IISMA
Faculty of Economics and Business (FEB), Universitas Sebelas Maret (UNS) Surakarta, in collaboration with the UNS International Office (UPT KLI UNS) hosted IISMA (Indonesian International Student Mobility Awards) Dissemination on Thursday, 9 February 2023.
IISMA is a scholarship scheme funded by the Republic of Indonesia Ministry of Education, Culture, Research, and Technology (Kemendikbudristek), for Indonesian students to participate in a one-semester mobility program in a prominent global university or industry. This scholarship is offered under two schemes for undergraduate degree and diploma degree students.
In this program, selected students can spend a semester studying at an international university and develop intercultural communication and leadership skill. Aside from that, they will learn about the culture of the country, expand their international network, and carry out practical assignments to enhance their skill.
The virtual dissemination was attended by FEB UNS students from four study programs, the Accounting Study Program, Management Study Program, Development Economics Study Program, and Digital Business Study Program.
Prof. Dr. Izza Mafruhah, SE, M.Si., Vice-Dean for Academic, Research, and Student Affairs FEB UNS, appreciates the students for their interest in IISMA through her remarks.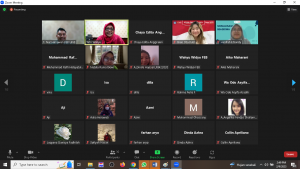 According to her, by participating in IISMA, students will get uncountable opportunities.
"Students participating in IISMA will be the pride of everyone, not only the students themself, but also their campus and parents. IISMA provides students with exceptional learning and experiences. You can also get to improve your soft skills, which will increase your opportunity both when you're entering the job market or continuing your studies," she said.
Meanwhile, Rino Ardhian Nugroho, S.Sos., M.T.I. Ph.D, the Head of UNS International Office (UPT KLI UNS), states that IISMA in 2023 will be the third IISMA delegation in UNS.
In 2021, four FEB UNS students were successfully selected as IISMA delegation, they were Dian Cita Putri delegated to Universiti Kebangsaan Malaysia, Hanifah El Sandy delegated to University of Pisa Italy, Nabila Rania Dewi delegated to Hanyang University South Korea, and Anastasia Kiranahita Santikajati delegated to University of Szeged Hungaria. While in 2022, Chaya Edita Anggraeni was selected as a delegation to the University of Warsaw Poland.
"IISMA is one of the Programs hosted by Dikti for higher education students, which has become quite a pride for the Minister of Education. In fact, this program has various positive aspects since it aims to improve students' knowledge. Not only can students learn something new, but they can also learn how to compete with international students around the world. This opportunity offers the rare opportunity, one that you will not get under the national MBKM program, a chance to live abroad, IISMA is sure an exciting opportunity," he revealed.
Furthermore, students were given a scholarship for one semester. During their stay, the student shall take a full-time study and is not allowed to work.
UNS International Office (UPT KLI UNS) will provide all necessary facilities and assistance to increase their opportunity to pass the selection process, such as in essay writing and other assistance.
Marieti Debyora Gardiana, S.Si., Administrative Sub-Division Coordinator of the UNS International Office, explains in detail the IISMA Program. To prepare students in participating in IISMA, the UNS International Office has disseminated IISMA Program early on. The UNS International Office will train students in essay writing, English comprehension and proficiency, interview training, and sharing session with the former IISMA alumni.
Students applying for IISMA will also face an internal screening in UNS, which aims to ensure that those participating in the national-level selection have fulfilled the requirements.
On this occasion, four IISMA alumni, Dian Cita, Nabila, Chaya Edita, and Hanifah, also shared their experiences in IISMA.