SMEs Need to Adapt to the Current Digital Era
Establish an e-commerce is not only about building a website without a comprehensive understanding on the function of the website. This mindset will drain the capital of a SME. E-commerce is not about putting a business transaction in e-commerce website, it is a system that built on business knowledge, perspective, and business approach. This was mentioned by Dr. Adi Prananto from Swinburne University of Technology, during a workshop, organized by the Internationalization Team of FEB UNS, Monday, 25 November 2019.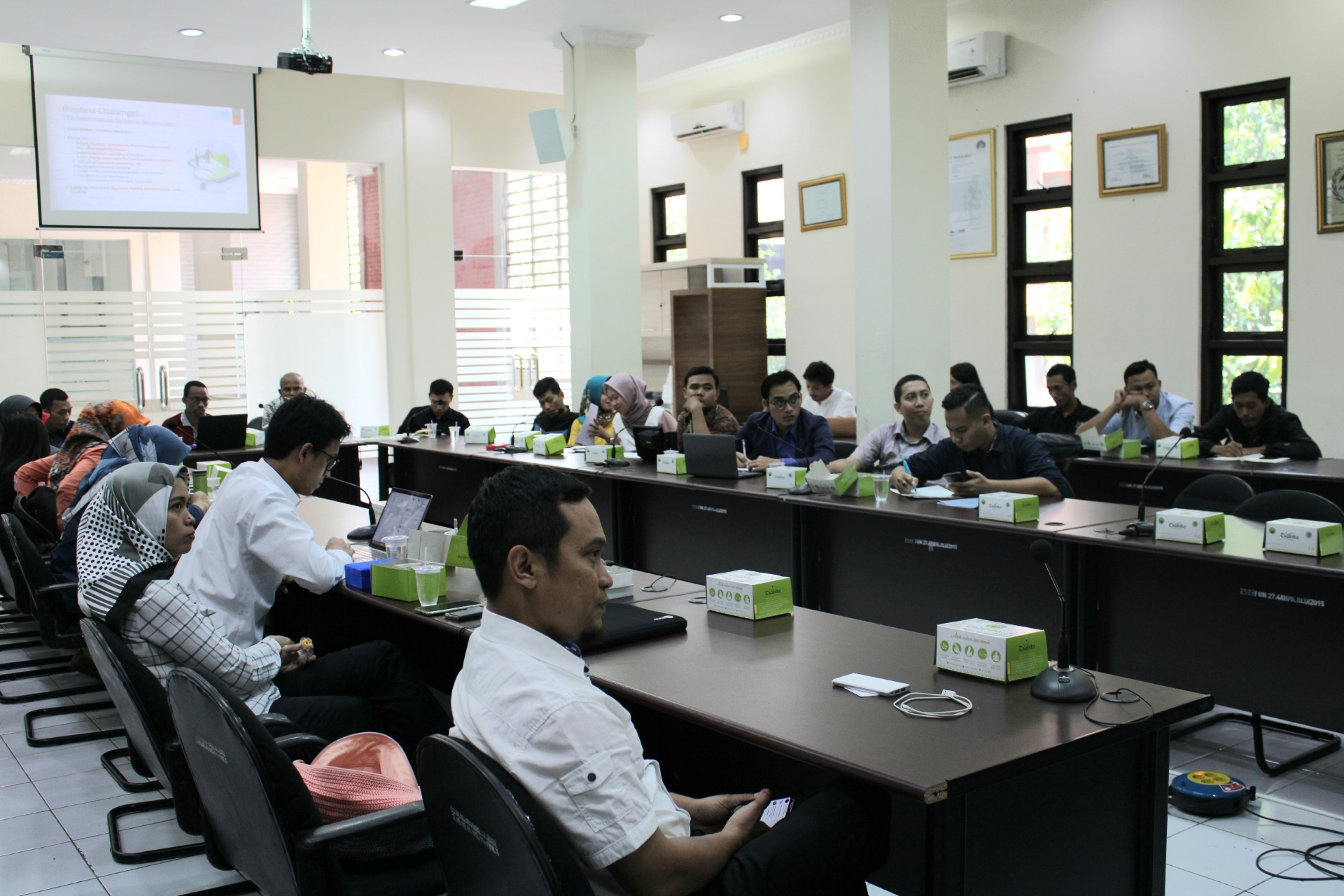 The SMEs need to understand that they need to change their approach in conducting business, in order to accommodate the intensity and differences between e-commerce transaction with direct (face to face) transaction. In front of the participant, mostly the students of Master in Economics and Environmental Studies and Doctor in Economics Study Program, Dr. Adi explains that in e-commerce implementation, the main point that should be understood by SMEs is the needs to transform their 'way of thinking'. They need to understand the new era of marketing and promotion.
"They need to understand how social media such as Twitter, Facebook, and Instagram, works," he explained.
A change on how the business communicate and interact with its customers is needed in this new era. SMEs need to understand how to develop uniqueness for their product to differentiate their product with others. This can be achieved through various mechanism within a business environment, for instance in term of regulation and legal, stability, good transportation and logistics, access to financial institution such as bank, payment mechanism, and 3E (engage, engage, and engage), which mean a business needs to maintain a good relation with its customers.