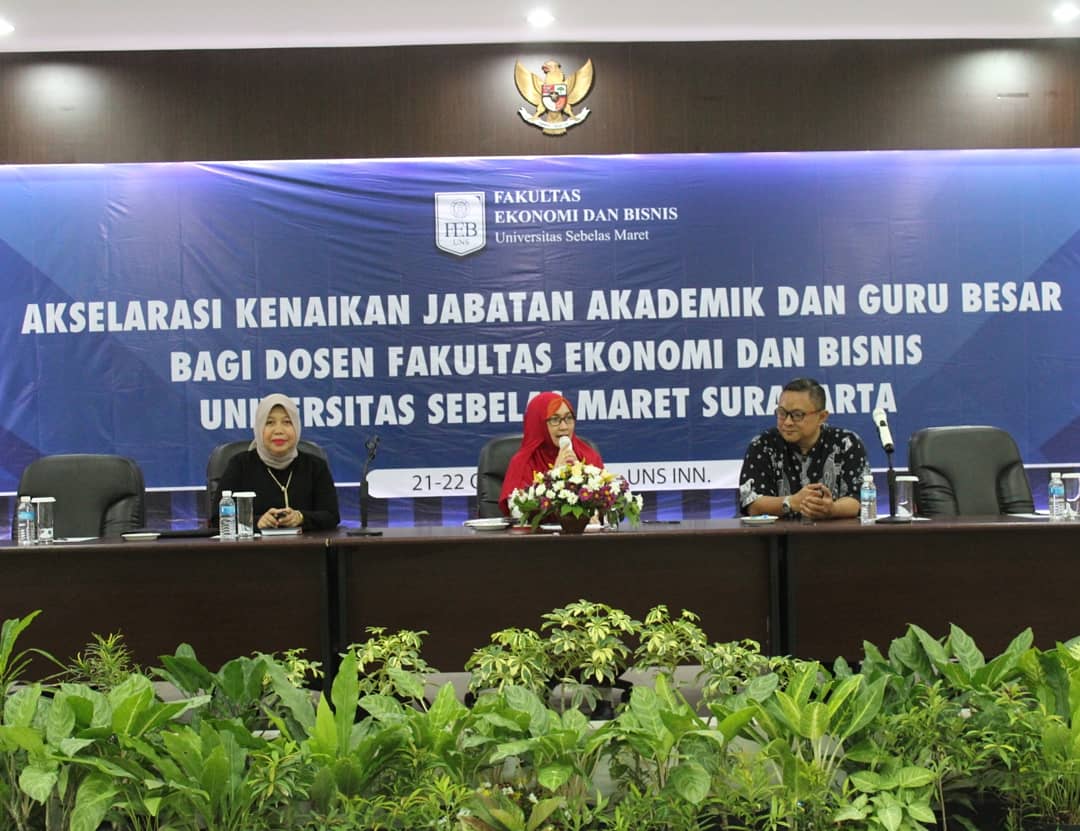 Encouraging the Academic Rank Increment, FEB UNS Organizes a Workshop
To encourage the increment in academic rank as well as Professor promotion for the Faculty member of the Faculty of Economics and Business, Universitas Sebelas Maret (FEB UNS), the faculty organizes a Workshop on October 21, 2019. The event was attended by all of FEB UNS faculty member, with two main speakers Prof. Dr. Sucihatiningsih Dian Wisika Prajanti and M.Si., Dr.Didit Purnomo, M.Si.
During the opening remark, Prof. Dr. Tulus Haryono,M.Ek., provides a brief description of the current condition of FEB UNS faculty member and the effort taken to accelerate the academic rank increment. The speakers who is also part of Credit Score Assessor Team tell the participant about their experience on the management of rank promotion, which usually takes 2 years. "A strong determination is needed to speed-up the increment process to reach Senior Lecturer rank, and greater effort to earn full Professor. We need a target in life to keep ourselves motivated," they explained.