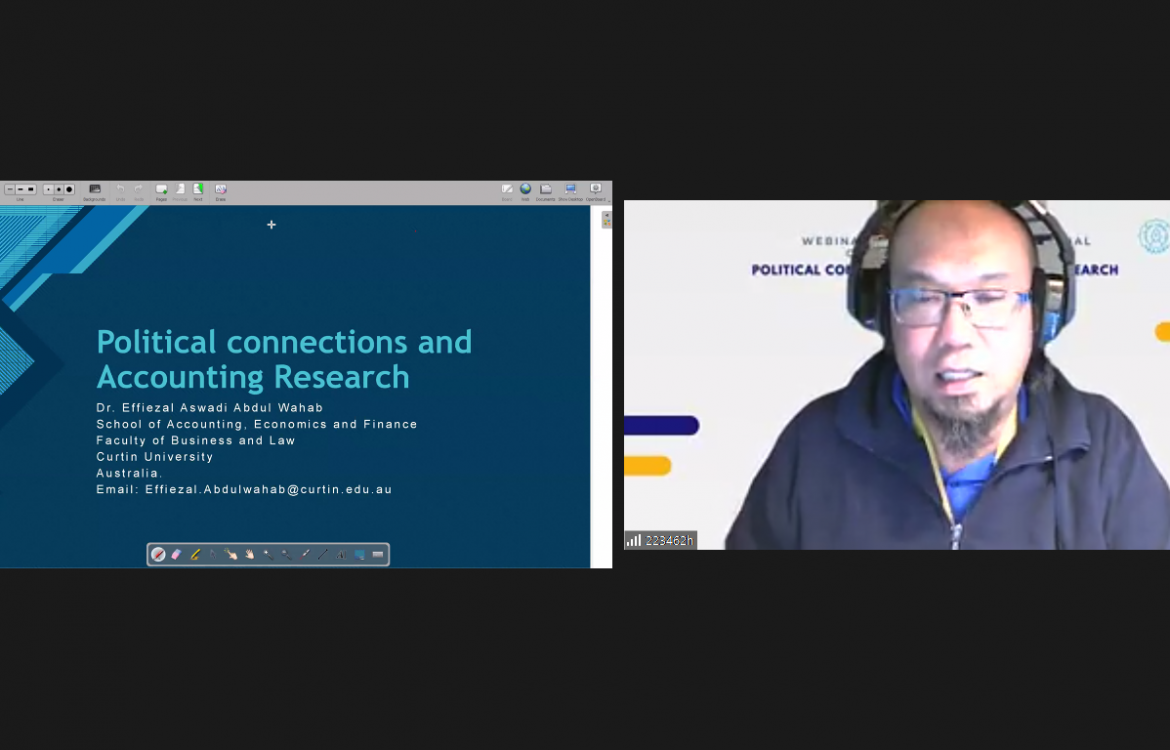 Accounting Study Program Webinar on Political Connection and Accounting Research
The Bachelor in Accounting Study Program, Faculty of Economics and Business (FEB) Universitas Sebelas Maret (UNS) held a Webinar as part of the Series of International Class Opening Activities, entitled "Political Connection and Accounting Research," on Wednesday, 10 November 2021.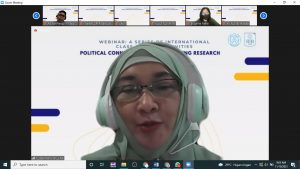 Prof. Dr. Izza Mafruhah, SE, M.Si, the Vice Dean for Academic, Research, and Student Affairs FEB UNS, in her welcoming speech, said that the topic is an excellent choice to establish a well-rounded academic mentality as a researcher, while the topic of political connection is interesting and can open up wide opportunities, especially for researchers in the accounting field.
The webinar, which was attended by around 130 students, invited Dr. Effeizal Aswadi Abdul Wahab, a lecturer at Curtin University of Technology, Australia. "The study of political connections is not a new topic. Instead, it is an important catalyst for other research on political connections in accounting and examines the role of connections among top individuals through cross-ownership and interlocks," he explained.
"The reason why it is so important is because of the relationship between political connections and company performance (whether in economic, social, racial, political aspects).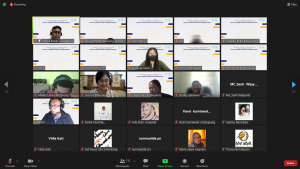 Political connections have a more profound role in developing the new economy. It can also be seen as another way of dealing with inefficiencies. Politics is part of a government or organization because the government is the actor that will initiate the capital market rules and regulations, which can affect the development of the capital market," he stressed.
For instance, Effiezal added, political connections can be found in several countries, including Malaysia, Mauritius, Saudi Arabia, and Indonesia. He emphasized that the political connection in Indonesia is still affected by Military Connection, one of President Soeharto's political policies. Hence, it shows that the military still holds a major influence in the capital market and Indonesia's economy in that matter.
Reporter: Fauzan
Editor: Humas FEB